bringing mother nature's artwork into your home
Old Growth, New Life Lumber
welcome
I'm Mel Howard, founder and owner of Old Growth New Life Lumber (OGNL Lumber). Many years ago I discovered I have a fondness for things that speak of days gone by. Whether it be an old tractor, old truck, old barns...these are things that remind me of simpler times. I have a passion for finding new life for things that have seemingly reached the end of their usefulness. Vintage lumber is "mother nature's artwork," seasoned over time as only she can do it.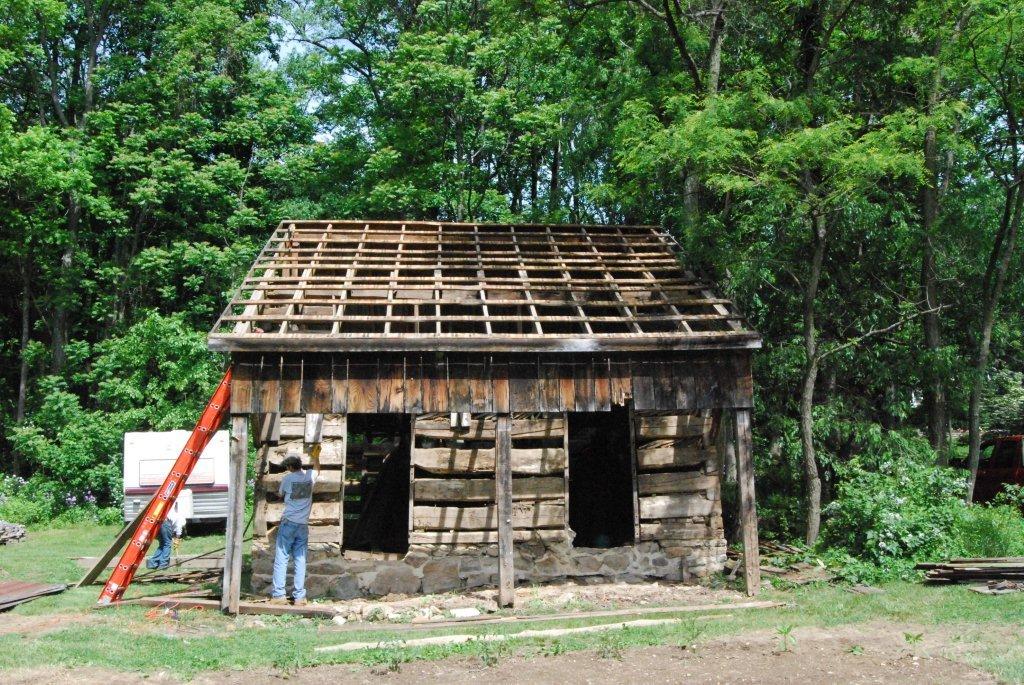 In 1998, I decided to take my appreciation of vintage buildings and lumber to the next level. I followed my passion to begin OGNL Lumber and began reclaiming buildings facing demolition or in a state of disrepair. As I visit these sites to walk through and inspect the structure to be dismantled, I envision what this old wood will reveal once paid close attention to. I always see the potential in it. It's not a matter of what it is now but rather what it is going to be while always respecting the purpose it has already served and the people who put it there. Many of these beams, timbers and boards have been in dutiful service for well over a century and they show the wear of several lifetimes on their surfaces. But....when once that time worn surface has been carefully peeled back, it reveals the beauty that was designed within. This is what I see when I take a walk through history. Each client I work with receives my full attention to make their vision come to life - from the initial consultation through final installation.
What We Do
OGNL Lumber reclaims timbers, siding, planks, beams, and other lumber from vintage structures such as barns, mills, warehouses, and old homes. The aged materials is repurposed into one-of-a-kind hardwood floors and architectural design elements.
Each floor begins with your vision - after all, it is your home and it should be your creation. Once the "picture" in your mind is determined, I hand select the vintage wood to make your vision come to life. This ensures that you have my full attention from start to finish.
I can work with homeowners directly or architects, interior designers, and builders. Working together with your project director or you as the homeowner allows me to align and deliver your vision. I take great pride in perfect execution of customer ideas and bringing them to fruition.